ABOUT THE ARLINGTON MISSIONS OFFICE

We work to empower and enable the people of God to spread the Gospel message of Jesus Christ to the whole world. With the Diocese of Arlington, we coordinate and fundraise for select programs serving our diocesan mission in the Dominican Republic and missions throughout the world.
Now, Lord, come to our aid! Grant us peace, teach us peace; guide our steps in the way of peace. Open our eyes and our hearts and give us the courage to say: "Never again war!"; "With war everything is lost." Instill in our hearts the courage to take concrete steps to achieve peace.
Pope Francis.
Support the Ukranian Refugees by contacting one of these Charities
Catholic Relief Services https://www.crs.org/
Missio.org The online donation platform for Pope Francis' Projects
https://www.missio.org/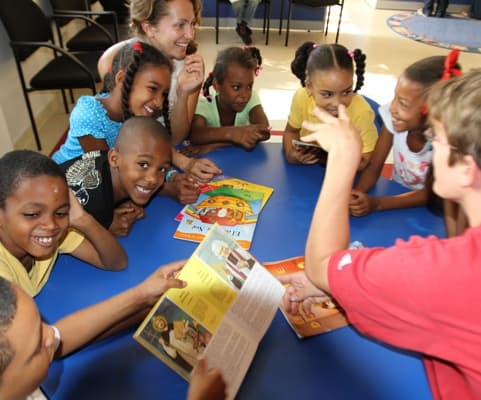 Supported by the parishioners of the Diocese of Arlington, the Bánica Mission serves selected parishes and communities in the Dominican Republic, helping to meet their spiritual and temporal needs.
We help coordinate missionary work for the Pontifical Mission Societies, connecting parishes, priests, religious, schools, youth groups, and more with missions both within the diocese and beyond.
By Fr. Jason Weber One day a priest was visiting a family with 8 children and the priest asked the […]
Read More
Watch our video about The Bánica Mission