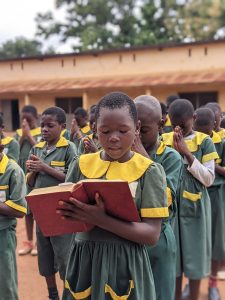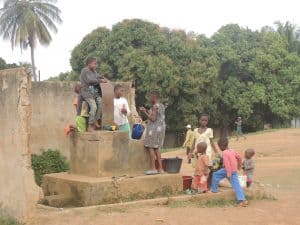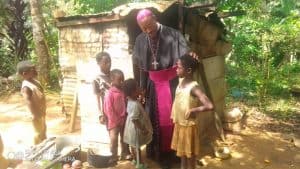 Parish Mission Assigned to: St. Stephen the Martyr, Middleburg, VA
Mission Contact: Bishop Sosthene Leopold Bayemi
Mission Address:
B.P. 24
Arlington Missions MCP 2020|16
Obala, Lekie, Centre Region  Cameroon
Phone: Email: obalaeveche@yahoo.fr
Local Mission Representative: Reverend Ernest Ukwueze
Local Mission Address:
24380 W. U.S. Highway 281
San Benito, Texas 78586
Phone: (346) 971-7151 Email: ernestmary79@yahoo.com
Website: https://dioceseobala.net/
Mission Appeal:
The Diocese of Obala is a Roman Catholic Diocese in Cameroon, Central Africa that was established on July 03, 1987 from the Metropolitan Archdiocese of Yaoundé, Cameroon. The territory of the Catholic Diocese of Obala comprises  approximately of One Million inhabitants, with about Seventy percent (80%) Catholics. We are blessed with 62 parishes and 3 quasi parishes. We are also blessed with over 130 priests serving at the different sectors of the diocese, including parishes, institutions, and diocesan offices. For more information about our Diocese, please visit our website at: www.dioceseobala.net. Please, open the website in the Google Chrome to get the English Translation.
The Catholic Diocese of Obala, though rich in faith and culture, is challenged and threatened by absolute poverty. Being a young and poor rural diocese, we are still struggling with meeting the basic economic needs of our diocese. We are also in a serious lack of several basic facilities and infrastructures necessary for a smoother functioning of a diocese. Below are some of the most pressing needs of the diocese for which we are making this request:
1. Our ministry of feeding the poor (food pantry): A center primarily meant for providing food support to the poor and the needy.
2. Our rural area mission of which we offer material support (such as clothing, food, footwear, etc.) to people living in the rural part of our diocese.
3. Building of Orphanage Centers for providing continued and more effective support to the orphans and indigent children, who otherwise would have no other means of support.
4. Construction of schools and vocational training centers in the rural part of our diocese for the poor people of God who are unable to attend traditional schools in the city due to serious financial restraints.
5. Our scholarship and vocational training programs for the less-privileged, including indigent children and orphans. We intend to build more classrooms and workshops, and purchase more advanced machines and equipment for the various vocational training such as tailoring, automobile mechanic, electrical works and repairs, welding, carpentry work, nylon production, catering school, production of industrial goods (such as local soaps, detergents, creams, emulsion paints etc.), computer education, and computer repairs.
6. Building of a Youth Center which will serve primarily as a center for moral, religious and catechetical education of the youth.
7. Training and funding of our Seminarians' educations
8. Building of our Cathedral Church (project is ongoing)
9. Our ministry of providing cares to the retired and old priests/religious of our diocese.