Arlington Mission Office/Marymount University Scholarship
In 2014, following a rigorous screening process, Jeidy de la Rosa Luperón was selected to attend Marymount University on a full scholarship. In the spring of 2016 Jeidy enrolled as a freshman. Thanks to donors like you, she has experienced an amazing three years of spiritual and intellectual growth. She now has just one more year of undergraduate study and one semester of teacher training to complete her education and achieve her dream of becoming a high school teacher. Only three semesters stand between her and the life of her dreams.
We have set a fundraising goal of $75,000 to see Jeidy through her last three semesters of school. After that she will spend her life passing on the gift of education to other young people.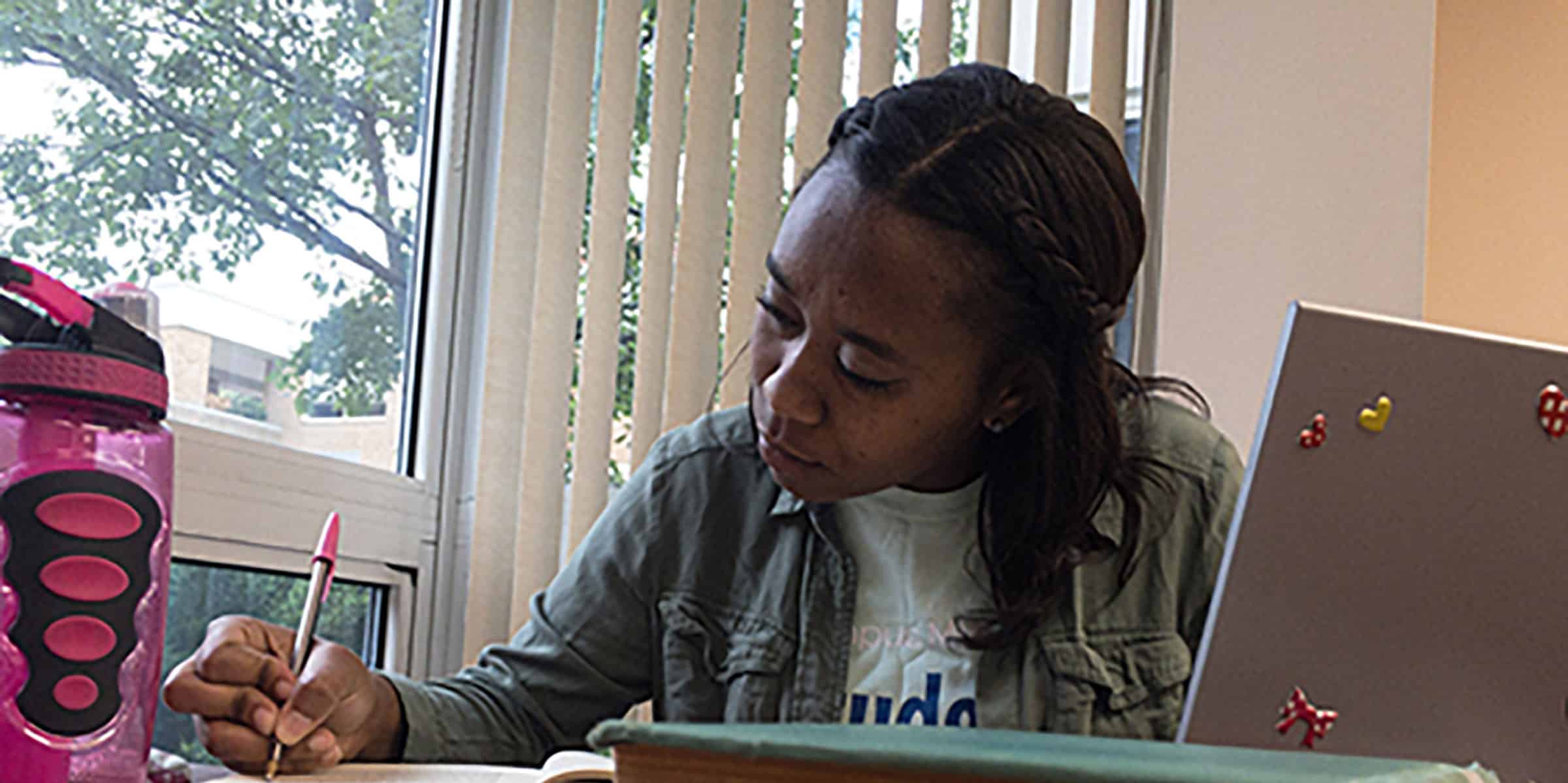 Jeidy's story
Jeidy came to the United States for the first time in her life in the fall of 2015. It was not only her first trip to the U.S., it was her first time outside of the Dominican Republic and her first time ever on an airplane. She was terrified. Terrified but so excited! She had just been chosen as the first recipient of the Arlington Mission Office/Marymount University joint scholarship. She had been a stellar high school student but this was an adventure of which she had never dared to dream. With only her drive, her intellect, and a minimal understanding of English, she ventured into this new world. She was immediately enrolled in an intense ESL program at Northern Virginia Community College (NOVA) and learned enough English in one semester to be admitted to Marymount in the spring of 2016. Now, three years after stepping off an airplane for the first time, she is coming to the end of her junior year of college as an English major, editor of "The Lightpost", the campus ministry newsletter, and a soon-to-be published author in the Marymount English Department Literary Journal, "Magnificat". She has spent two summers back home in the Dominican Republic tutoring children and delivering donations of clothing and medicine to remote villages of the Bánica Mission.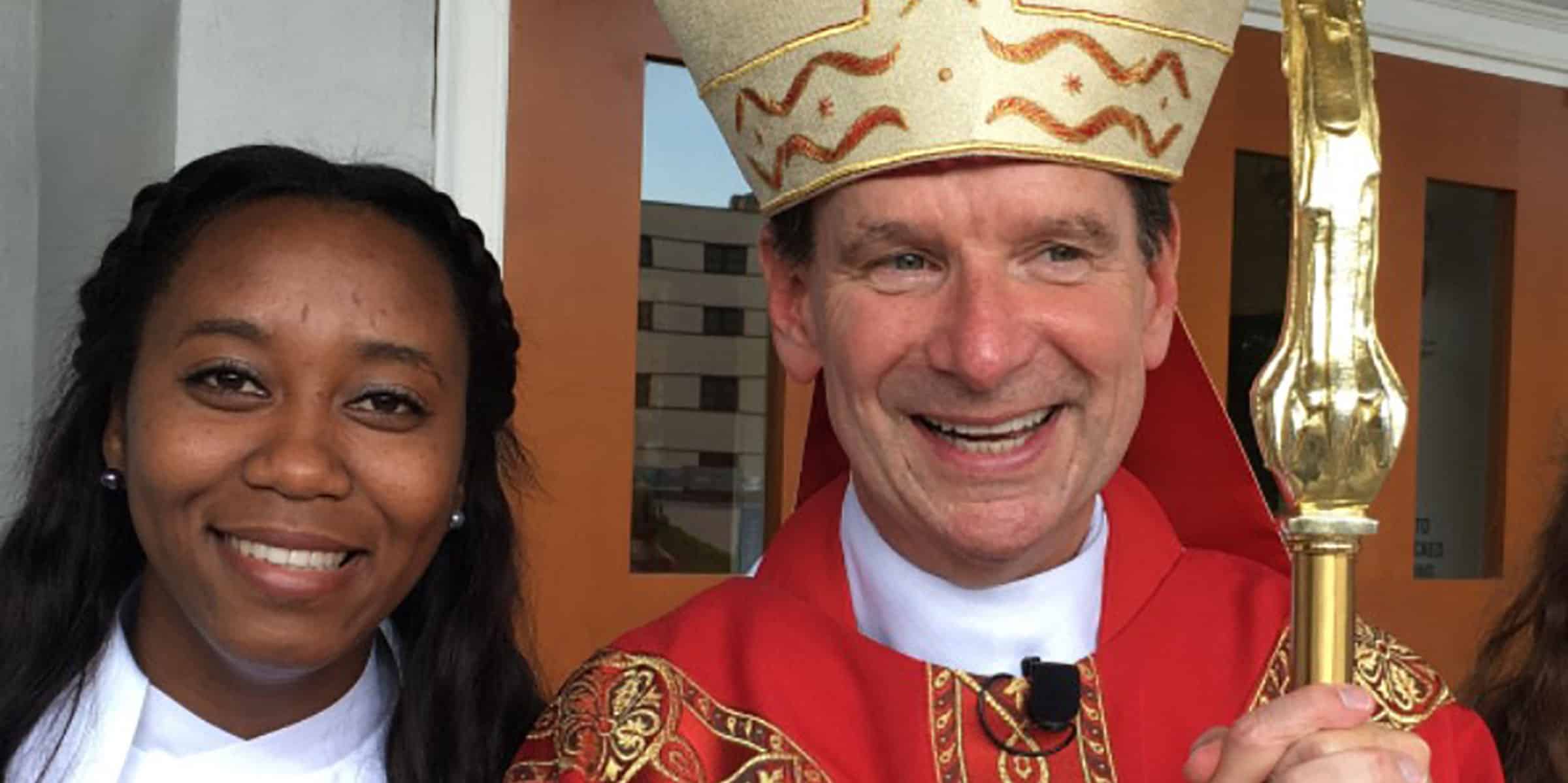 Jeidy's Faith
Jeidy fully embraces her Catholic faith and shares it on and off campus. She is an enthusiastic member of the Campus Ministry Team at Marymount and is the cheif editor of "The Lightpost", the campus ministry newsletter. She volunteers her time as an altar server at daily Mass in the Sacred Heart Chapel. She was especially delighted to serve Bishop Michael Burbidge at the Mass of the Holy Spirit to kick off the 2018-19 academic year.
Jeidy's Dream
Jeidy knows better than anyone the immense value of education. Once she finishes her time at Marymount, she intends to pass on the precious gift she has been so blessed to receive to other young people. After graduation, she will train as a teacher for one semester to earn her credential to teach high school in the state of Virginia. Jeidy spent last summer teaching English to children in her hometown in the Dominican Republic.